Kind Corner: Dog's sense of fairness and its possible implications for multi-dog families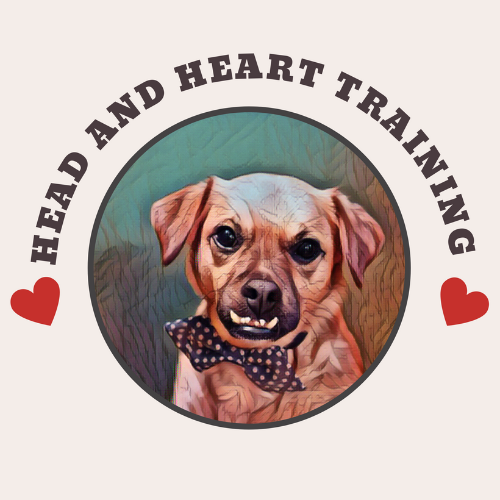 Feeling deceived is something we all have experienced at some point or another. But is that something our dogs can experience too?
Today, Kathleen Higgins, owner and trainer at Head and Heart Training, sheds some light on the concept of a dog's sense of fairness and what that means for trainers and guardians.
Let's get reading!
---
Doggy justice
Can you remember a time you felt like you'd gotten the short end of the stick?
Turns out that humans aren't alone in this experience; our canine companions can also feel duped, deceived, and ripped off. In recent years the body of research of animals' sense of fairness, or "inequity aversion" has been growing.
What is inequity aversion?
Inequity aversion is defined as "resistance to inequitable outcomes"1 for a given task (i.e., being upset when someone is getting paid more than you for the same work). This might be a factor to consider if you have a multi-dog family.
Outside of humans, this phenomenon was first demonstrated in capuchin monkeys, who were trained to exchange a token for a food reward from a human. If both monkeys were receiving cucumber rewards, all was well, but if one monkey was paid for their token in delicious grapes, the other monkey would refuse to exchange the token and reject their cucumber2.
Since then, similar behavioural responses to conditions of inequity have been described in a number of primates, crows, rodents, and, yes, dogs3.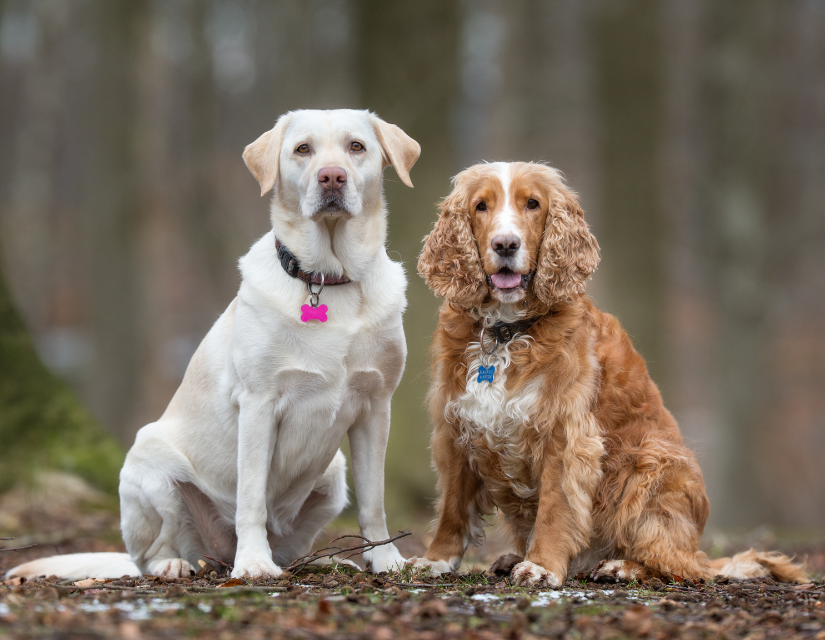 In 2009, scientists set up an experiment in dogs that mirrored that of the capuchin monkeys.
First, two dogs were asked to shake a paw in exchange for a piece of bread. Next, the scientists created inequity by giving one dog a delicious sausage for shaking a paw, while the other dog continued to receive bland bread. Surprisingly, this wasn't problematic to the dog receiving bread, who continued to offer his paw in good faith4. It wasn't until the scientists completely removed the dog's rewards that the sense of doggy fairness set in. If one dog got bread, and the other dog got nothing, then the dog receiving nothing refused to shake a paw more often than if both of the dogs were given no reward or if both of the dogs were given bread4.
Not only were the dogs being asked to do unpaid work more likely to go on doggy strike, but they also showed signs of stress (yawning, lip licking, head turning) at the sight of their counterpart being given a reward3. The findings of this study were replicated in another similar paw shake study5, and in recent years similar studies have also had results suggesting that dogs in packs, as well as wolves will refuse to perform a task for free when aware that the neighbouring individual is getting rewarded6.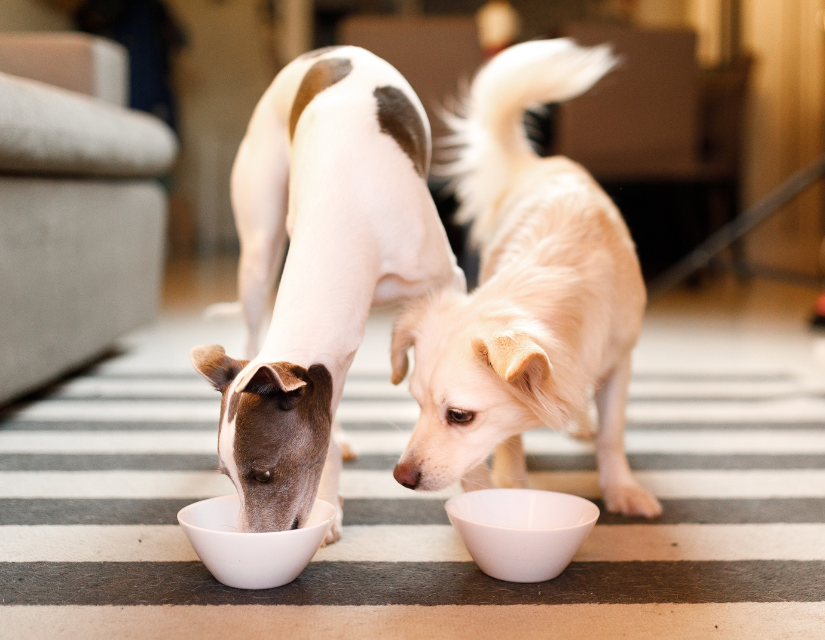 Dog's sense of fairness and training
Since the current body of evidence suggests that our dogs do have a sense of fairness, what does this mean for us as their caregivers and trainers? It's one more factor to consider when we are having trouble teaching a dog to perform a desired behaviour, especially if they live with other dogs.
Consider your equity as the reward dispenser; are all of your dogs being paid equally for their valued work? If one of your dogs has dietary restrictions, consider training them in private, to protect them from the harsh reality of seeing their canine siblings getting higher-value treats more often. When all together and the situation calls for rewards, make sure each dog gets something, even if the treats vary in tastiness and value to the dogs.
Altogether the body research on inequity aversion in dogs is consistent with what most dog guardians already sense: that our dogs are intelligent and perceptive when it comes to social interactions and that we should always consider their emotional experience when training.
Works Cited
1. McGetrick, J., & Range, F. (2018). Inequity aversion in dogs: A Review. Learning & Behavior, 46(4), 479–500. https://doi.org/10.3758/s13420-018-0338-x
2. Brosnan, S. F., & de Waal, F. B. (2003). Monkeys reject unequal pay. Nature, 425(6955), 297–299. doi:https://doi.org/10.1038/nature01963
3. Oberliessen, L. & Kalenscher, T. Social and non-social mechanisms of inequity aversion in non-human animals. Frontiers in Behavioral Neuroscience. 13, 133(2019).
4. Range, F., Horn, L., Virányi, Z., & Huber, L. (2009a). The absence of reward induces inequity aversion in dogs. Proceedings of the National Academy of Sciences of the United States of America, 106(1), 340–345. doi:https://doi.org/10.1073/pnas.0810957105
5. Brucks, D., Essler, J. L., Marshall-Pescini, S., & Range, F. (2016). Inequity Aversion Negatively Affects Tolerance and Contact-Seeking Behaviours towards Partner and Experimenter. PLoS One, 11(4), e0153799. doi:https://doi.org/10.1371/journal.pone.0153799
6. Essler, J. L., Marshall-Pescini, S., & Range, F. (2017). Domestication Does Not Explain the Presence of Inequity Aversion in Dogs. Current Biology: CB, 27(12), 1861–1865.e3. doi:https://doi.org/10.1016/j.cub.2017.05.061
7. Essler, J. L., Marshall-Pescini, S., & Range, F. (2017). Domestication Does Not Explain the Presence of Inequity Aversion in Dogs. Current Biology: CB, 27(12), 1861–1865.e3. doi:https://doi.org/10.1016/j.cub.2017.05.061
8. Essler, J. L., Marshall-Pescini, S., & Range, F. (2017). Domestication Does Not Explain the Presence of Inequity Aversion in Dogs. Current Biology: CB, 27(12), 1861–1865.e3. doi:https://doi.org/10.1016/j.cub.2017.05.061
---
More helpful tips from dog trainers