You love and care for animals
When you find raccoons under your deck, squirrels in your attic or wild mice in your kitchen, what can you do?
Finding a way to resolve wildlife-human conflicts does not have to come at the cost of animal suffering or harming the environment.
The BC SPCA has a list of recommended wildlife and rodent control companies that use the most animal-friendly methods to help you. Even if you choose a different company, remember there are animal-friendly methods available that any company can use, and as the customer you can insist for them.
Ask questions, be informed, be choosy, and help prevent animal suffering!
Thanks to the incredible advocacy of passionate wildlife lovers, on July 21, 2021, the province banned the sale and use of rodenticides containing the active ingredients brodifacoum, bromadiolone, or difethialone (known as second-generation anticoagulant rodenticides or SGARs). Exemptions are currently allowed for designated essential services and agricultural operators.
Any company can call themselves "humane"
But how do you know the methods they use are animal-friendly?
Things to ask your company
There are animal-friendly ways to deal with wildlife and rodent problems that do not cause animal suffering or harm the environment. Before you hire a wildlife and rodent control company, ask them these questions: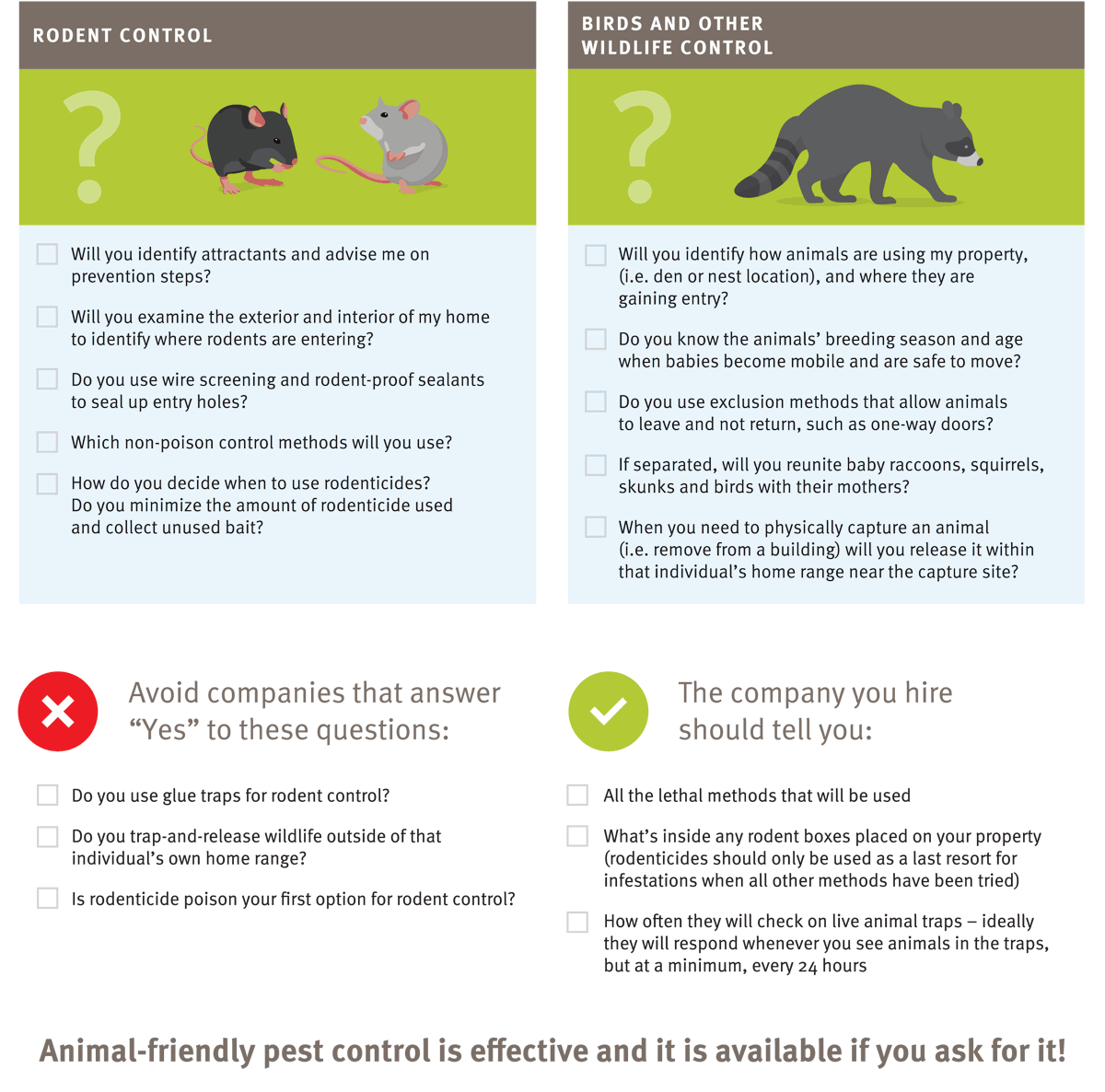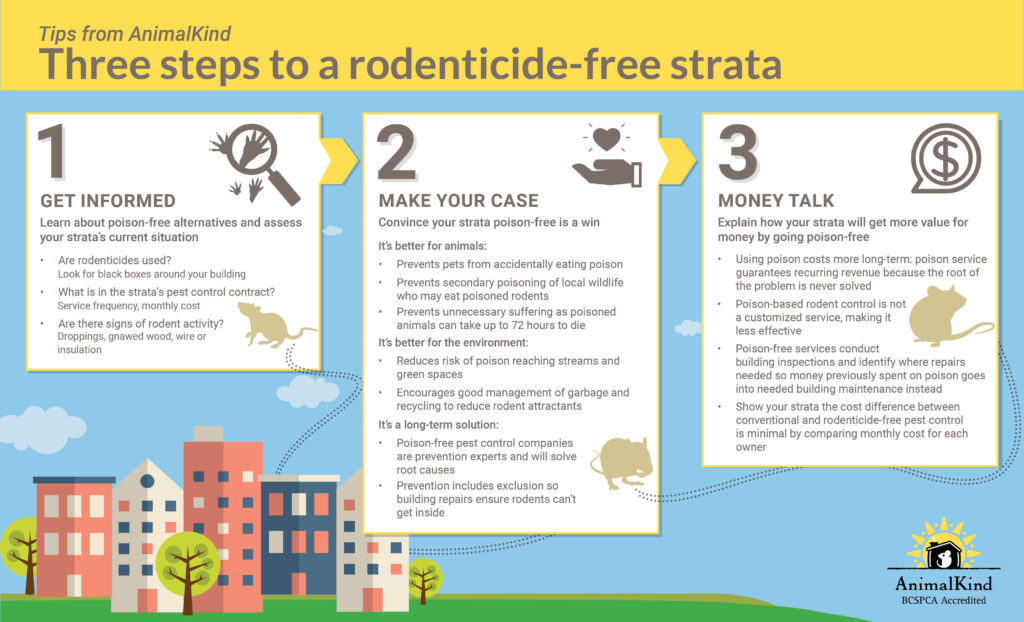 I live in a strata, how can I prevent unnecessary animal suffering?
What about prevention?
Prevention is the simplest way to avoid the use of harmful rodent control methods. It is also very effective as it breaks the cycle of temporary fixes and returning unwelcomed guests.
Read how to rodent-proof your home in 4 simple steps.
Learn about humane rodent control and how to prevent wildlife problems at home.