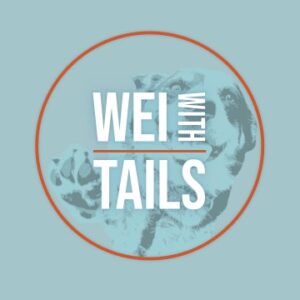 Wei With Tails
‌
Classes for adolescent dogs
Manners & basic skills
New puppy/dog integration
Private sessions
Puppy group classes
Reactivity
Wei with Tails is dedicated to showing dog guardians how to communicate with their dogs and how to advocate for them in humane ways. Our mission is to teach you how to train your dogs effectively, to build confidence in you and your dog while meeting everyone's needs.
Wei with tails acknowledges each dog as an individual. Our custom training plans utilize positive reinforcement and evidence-based methods only (yay, science!). Yes, we use food and whatever else your dog finds reinforcing. We show you management that sets your dog up for success, techniques that involve pattern games and choice while taking into account important factors like your dog's history, background and threshold for stressors.
Area of service: Penticton.