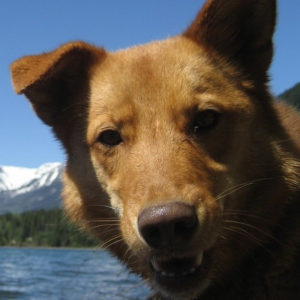 Proud of My Dog
‌
Online dog training
Classes for adolescent dogs
Manners & basic skills
Private sessions
Puppy group classes
Trick training
Thank you for checking out my AnimalKind profile.
Proud of My Dog is focused on helping pet dog owners turn their dog's struggles into strengths through games that make learning and training a lot of fun. Together with my students, we identify solutions to their dog training challenges. We discuss why failure is simply information, how to assess what they are doing, and where to make changes to help their dog succeed.
To give each student my best, I am continually upgrading my skills. Every year I take a variety of courses, attend at least one conference, and apply what I learn to my own dogs. As a result, I have a skill set that provides each student with effective solutions for achieving real-life results.
My two wonderful canine companions and teachers are: Marley, an English Shepherd cross, who came into my life when he was 5 months old. He is now 14.5. He has taught me a lot about training including how to set my dog up for success, how to teach stress-free cooperative care, and how to break my training into small, easily achievable steps! Piper, my beautiful Duck Tolling Retriever, joined our household two years ago. She is my 'Ferrari' dog who loves nosework and tracking and approaches both sports with energy and enthusiasm! Dogs are such wonderful teachers if we learn how to listen to them!
To find out how working with Proud of My Dog can be beneficial to you and your dog, book a free 30-minute Struggles to Strengths Discovery Call from our website.
I am looking forward to talking with you and identifying your next steps toward finding the AMAZING in your dog.
Area of service: North Slocan Valley, Nakusp, Kaslo and the Village of Slocan.