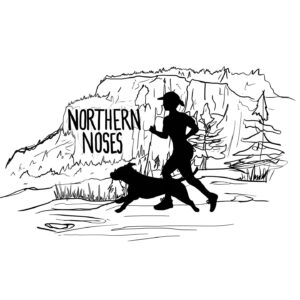 Northern Noses
Pet Services
Online dog training
Cooperative care (nails, grooming, etc.)
Grooming
Nosework
Private sessions
Puppy group classes
I am a graduate of the Karen Pryor Academy for Animal Training & Behavior and am a Karen Pryor Academy Certified Training Partner (KPA-CTP), as well as a BC SPCA AnimalKind Accredited Trainer.
I have been working with dogs in the grooming, daycare, and training industry for 10+ years and am committed to both grooming and training using only humane, reward-based, positive reinforcement methods.
I started Northern Noses Pet Services because I believe that owning a dog is an amazing and rewarding experience, but also a responsibility. Through training and grooming my own dogs, I feel like I have a greater understanding of them, and I firmly believe in the owner-dog relationship being one of mutual understanding and respect.​
My goal is to help you give your pups the most fulfilled life so that they can become happy and well-mannered members of the family.
Area of service: Kamloops.