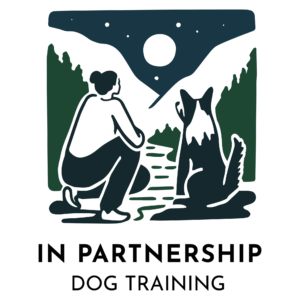 In Partnership
Dog Training
Behaviour consulting
Manners & basic skills
Outdoor adventure (biking, SUPing, etc)
Private sessions
Puppy group classes
Reactivity
New puppy classes and basic manners classes starting Feb 1st in Vancouver!
Jane graduated with honors from Jean Donaldson's world-renowned Academy for Dog Trainers. After a year and a half studying animal learning, behavior, psychology and evolution, dog training, behavior modification and client counselling Jane launched her company. She is also senior field faculty for NOLS, a global wilderness leadership school. She enjoys using this coaching and expedition experience with dogs and their humans to prepare them for all adventures. Her goal is for training to be safe and fun for you and your dog and for your lives together to feel happy and easy, whether that's a mellow walk around the block or a backpacking trip together.
Jane believes there is nothing more special than the human-animal team and wants to help you make the most of yours!
Area of service: Vancouver.