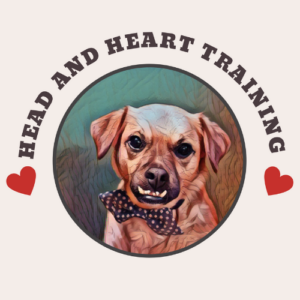 Head and Heart Training
‌
Aggression
Behaviour consulting
Board & Train
Manners & basic skills
Private sessions
Reactivity
Head and Heart Training uses evidence-based training methods, meaning everything we do is likeliest to work, based on the information available in scientific literature. At the same time, we intuitively recognize the common emotional ground that we humans share with all other animals, including our dogs. This means we will never use fear, pain or intimidation as a method to train a dog.
Kathleen Higgins, owner and trainer at Head and Heart Training, has a well-rounded background in animal science and dog training. Kathleen holds a BSc. in biology from the University of British Columbia and an MSc. in biology from Simon Fraser University. Kathleen worked as a conservation biologist in Central America before moving back to her hometown of Vancouver, B.C., in 2019. In 2019 Kathleen was hired as a private dog walker for a company that specializes in walking reactive dogs. Through this experience, she found her passion for dog training, which allows her to apply science to improve the lives of dogs and their families.
She has since completed the Victoria Stillwell Academy dog trainer program and Dogsafe Canine First Aid 101 and become certified by the SPCA AnimalKind program. In 2023 Kathleen moved to a large property in Maple Ridge where she could expand her services to include in-home boarding for reactive dogs and board and train services. Kathleen offers services in Spanish, English and French.
Area of service: Maple Ridge, Pitt Meadows, and Port Coquitlam