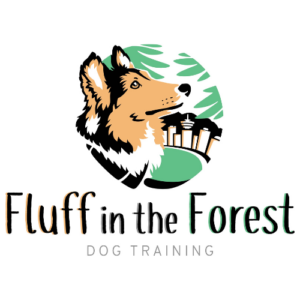 Fluff in the Forest
Dog Training
Online dog training
Cooperative care (nails, grooming, etc.)
Enrichment
Manners & basic skills
Outdoor adventure (biking, SUPing, etc)
Reactivity
At Fluff in the Forest Dog Training, we want you and your dog to live joyful lives together.
Cultivate real-life skills with our compassionate, rewards-based training.
Teach your dog safe and predictable behaviour.
Harness your dog's enthusiasm and celebrate their individuality.
Kaeli Grotz is a Karen Pryor Academy Certified Training Partner (KPA-CTP). She invests in extensive and ongoing force-free education so that your dog receives the most up-to-date and humane training. She also supports ethical, science-based dog training as a member of the International Association of Animal Behavior Consultants (IAABC) and the Canadian Association of Professional Dog Trainers (CAPDT).
​She has been teaching and training humans of all ages for over a decade. She has observed many hours of dog play behaviour at doggie daycare and guided dogs on off-leash group hikes.
Area of service: Vancouver, North Vancouver and Burnaby.