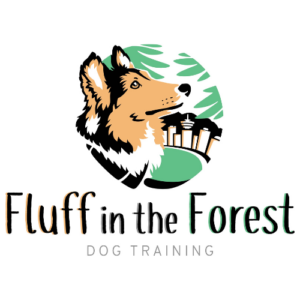 Fluff in the Forest
Dog Training
Cooperative care (nails, grooming, etc.)
Enrichment
Manners & basic skills
Outside group classes
Private sessions
Reactivity
Fluff in the Forest Dog Training is your guide to city life with your fur-kid or adventure dog.
We come to your home (or another comfortable space of your choice) and provide personalized support with behaviour challenges like barking, pulling on leash, chasing, or jumping up. We'll motivate your unruly pup to focus around distractions or show your nervous dog that things aren't so scary after all.
If learning in a group is your thing, check out our seasonal class offerings on our website.
Kaeli Grotz (she/they) is Karen Pryor Academy Certified Training Partner (KPA CTP) and invests in ongoing education to provide your dog with up-to-date, evidence-based training.
As you'd expect from AnimalKind trainers, we use your dog's favourite things, like food and toys, to harness their natural enthusiasm. If you've used other tools and training methods in the past, we promise to offer you new skills, not judgment.
LGBTQ+ and BIPOC folks are enthusiastically welcome. Fluff in the Forest supports pet parents of all identities and in all bodies; let us know how we can accommodate your disability, neurodiversity or other needs.
Area of service: Vancouver, North Vancouver, Burnaby, New Westminster, or online Canada-wide.
.