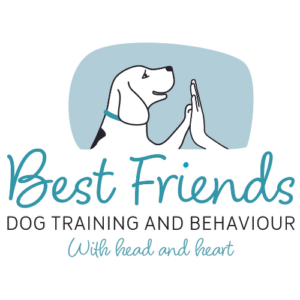 Best Friends
Dog Training and Behaviour
Aggression
Classes for adolescent dogs
Manners & basic skills
Mantrailing
Nosework
Reactivity
A cooperative partnership is at the heart of our training
We set you and your dog up for a lifetime of success.
We help you to meet the needs of your dog and the needs and goals of your family. We understand how dogs learn and how to get results through modern training techniques that are gentle and effective.
Our training is:
Humane
We use positive reinforcement and are force-free. We will never betray your trust with the use of methods or tools that cause fear or pain.
Effective
Our methods are based on the science of how dogs learn and behave. We help you prevent and solve problems and communicate with your dog.
Excellent
We are experienced, educated, and credentialed. We keep our knowledge and skills up-to-date through continuing education with leading experts.
Area of service: Serving Powell River and surrounding area