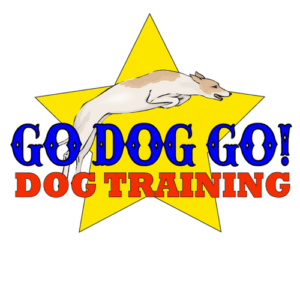 Go Dog Go!
Dog Training
Agility
Behaviour consulting
Manners & basic skills
Private sessions
Reactivity
Trick training
Lynne Fedorick, CPDT-KA has a lifetime of experience with dogs and has been helping dogs and humans understand and enjoy each other since 1995.
Lynne's extensive experience, education and ongoing keen interest in how dogs learn and the best ways to teach them has helped her to become the leading dog trainer in the Comox Valley, Campbell River, and North Vancouver Island.
Lynne specializes in early puppy education, dog reactivity, and canine acrobatics training. Lynne's troupe of acrobatic trick dogs have performed at more than 50 events throughout Western Canada. As a Certified Trick Dog Instructor, Lynne will teach you to share joy with your dog through amazing dog tricks.
Area of service: Comox Valley, Campbell River and Vancouver Island North